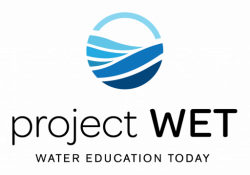 2021 Virtual Project WET Conference
Tue Aug. 17, 2021
to Thu Aug. 19, 2021
Navigating the Waters of a Post-Covid Era
We wish we could be together in person in 2021 but given the time frame, we have decided to make 2021 a virtual conference again. However, we promise to make it fun Project WET style!
This year's conference will focus on looking ahead to how we will all deliver education in the future as we move into a post-pandemic era in 2021. We will discuss new tools, strategies for reaching educators and students, hot topics of interest and—of course—do some Project WET activities!
We will use Whova as the communication platform and link in with Zoom for meetings and presentations.
When: August 17 - 19, 2021; 2pm - 5:00pm EDT daily
Where: Whova (using Zoom video)
Who: Project WET Coordinators and Facilitators
Cost: $35 for the full conference | $25 for one day
Agenda
Tuesday, August 17:
Welcome ceremony, keynote speaker, regional meetings, hands-on activities and awards
Wednesday, August 18:
Coordinators Network Business Meeting for Coordinators ONLY
Thursday, August 19:
Concurrent sessions and hands-on activities
Using Whova
Project WET has been using Whova, a conference app, to communicate and organize our conferences since 2018. Whova has expanded its capabilities for virtual conferences and we look forward to using it again this year.
You can find the conference agenda updated real-time on the Project WET Conference Website on Whova or download the app to have it at your fingertips. We will create an account for all registered participants. You can see the updated agenda below. We will remove the agenda from this webpage the week before the conference in order to add links to access sessions. You can then find the agenda and links on the Project WET Conference Website on Whova.
Download the app to your mobile device.
Go to the Project WET Conference Website on Whova.
Conference Book
This year we will read the book All We Can Save: Truth, Courage, and Solutions for the Climate Crisis edited by Katharine K Wilkinson and Ayana Elizabeth Johnson.
NATIONAL BESTSELLER - Provocative and illuminating essays from women at the forefront of the climate movement who are harnessing truth, courage, and solutions to lead humanity forward.
NAMED ONE OF THE BEST BOOKS OF THE YEAR BY SMITHSONIAN MAGAZINE - "A feast of ideas and perspectives, setting a big table for the climate movement, declaring all are welcome."--Rolling Stone
On Wednesday afternoon after the network business meeting we will have time to unwind and play some virtual games while discussing the book. Learn more about the book in this Washington Post interview and this Rolling Stone interview and review.
---
EVENT REGISTRATION